Melanie and Steve Fletcher's story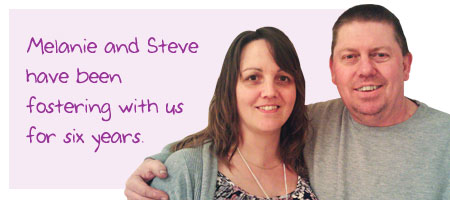 Melanie says: "Steve's parents were foster carers for 26 years and he saw first-hand the pleasure it gave them. That feeling has stayed with him, and as a family we felt we could offer the same love, care and attention to really make a difference.
"We knew that fostering would sometimes be challenging, but that's part of the appeal. Provided you've got a good sense of humour, overcoming the challenge is a rewarding experience.
"We've been proud to attend parents' evenings and hear how well the kids have done at school. We've even watched some of our foster children perform in dance shows and competitions, where previously they've not had the opportunity or the confidence to take part.
"If you feel you have something to offer then you probably have! We've never regretted our decision to foster, so follow your heart."