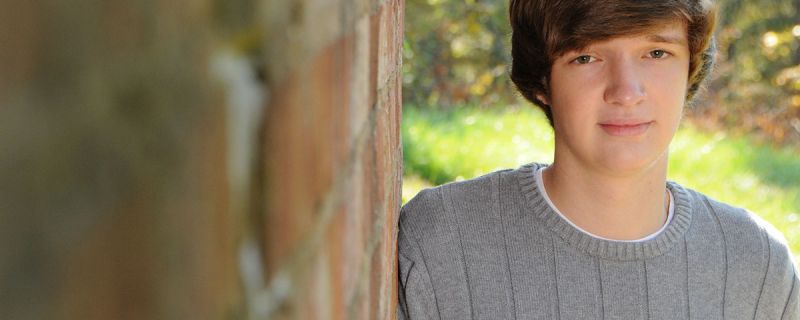 Foster carers pay a vital role in helping teenagers who have experienced trauma and are unable to live at home.
North Somerset Council is urgently seeking to recruit foster carers for children of all ages, but especially teenagers.
Fostering a teenager can be one of the most rewarding experiences and those providing a home will share in the transitional period from child to young adult. Society sometimes takes a dim view of teenagers. But this doesn't take into account the energetic, creative, funny, thoughtful and fun side of the teenage years.
Life spoke to a 16-year-old boy currently living in foster care…
How did you feel when you first came into care?
It was hard. It took a long time before I could start talking about what had happened to me but my carers let me work things out for myself. It took a few years to feel safe and realise no harm would come to me.
We still have occasional arguments but it's alright now because we understand each other.
How did your carers make you feel better?
They reassured me, told me I was safe and showed me the front door was locked at night. When I was younger they held my hand in public because I was afraid in big crowds.
We talked a lot and I learnt more words and started catching-up on schoolwork. They taught me to do my homework properly and I wanted to learn. As I got older I would sometimes complain or argue but came to understand that the quicker I did it, the longer I'd have for TV.
What are important qualities in a foster carer?
I think all carers should have empathy, to understand why the child acts in a certain way. It takes a long time for children to trust.
Carers need to teach a child right from wrong, and to talk to the child so they can learn to make their own opinions. It's really important my carers aren't critical or unkind about my parents. If they were, I would feel they didn't know me at all.
It's important for families to share their lives and interests.
What advice would you give to a new foster carer?
Expect the unexpected and for things to feel unnatural to begin with. A child won't arrive with a big smile on their face so be patient. Don't hold a grudge and be willing to work things out, to have debates so the child learns to accept another point of view and how to disagree well. Maybe accept sometimes there is no right or wrong answer.
How have foster carers made a difference to your life?
My carers helped me to catch-up at school and do well. They helped me mature, be a good loser and understand why some things are wrong.
I still make mistakes but now I can work things out. I also learnt to admit when I'm wrong.
I know how to help people now and if I see someone who needs my help, I can and want to help.
My carers helped me change my attitude and strive to do better. Now I push myself and have plans for my future.
To find out more about what it's like to be a foster carer call 01275 888 999 for a range of interviews.
Did you know?
There are around 230 children at any one time looked after by foster carers.
North Somerset Council doesn't have enough carers and some children have to be placed in expensive, private foster care placements away from their home, schools and family.
Want to foster?
Some foster carers have an age preference while others foster children of all ages.
In North Somerset it is possible to care for young people aged 16 and over while continuing to work through the Supported Lodgings scheme.
Potential foster carers need a spare bedroom, some experience of caring or working with children and a willingness to develop parenting skills and attend training.
North Somerset Council's fostering team is happy to chat to anyone who is interested. If you can't foster now, you might in the future.
Find out more
Come and find out more about fostering by having an informal chat with social workers and foster carers at the next coffee morning on Friday 7 September, from 10.30am-12.30pm, at Costa Coffee in Dolphin Square, Weston-super-Mare.
For more details call 01275 888 999 or visit us on Facebook: fosteringnorthsomerset or Twitter: @FosteringNS